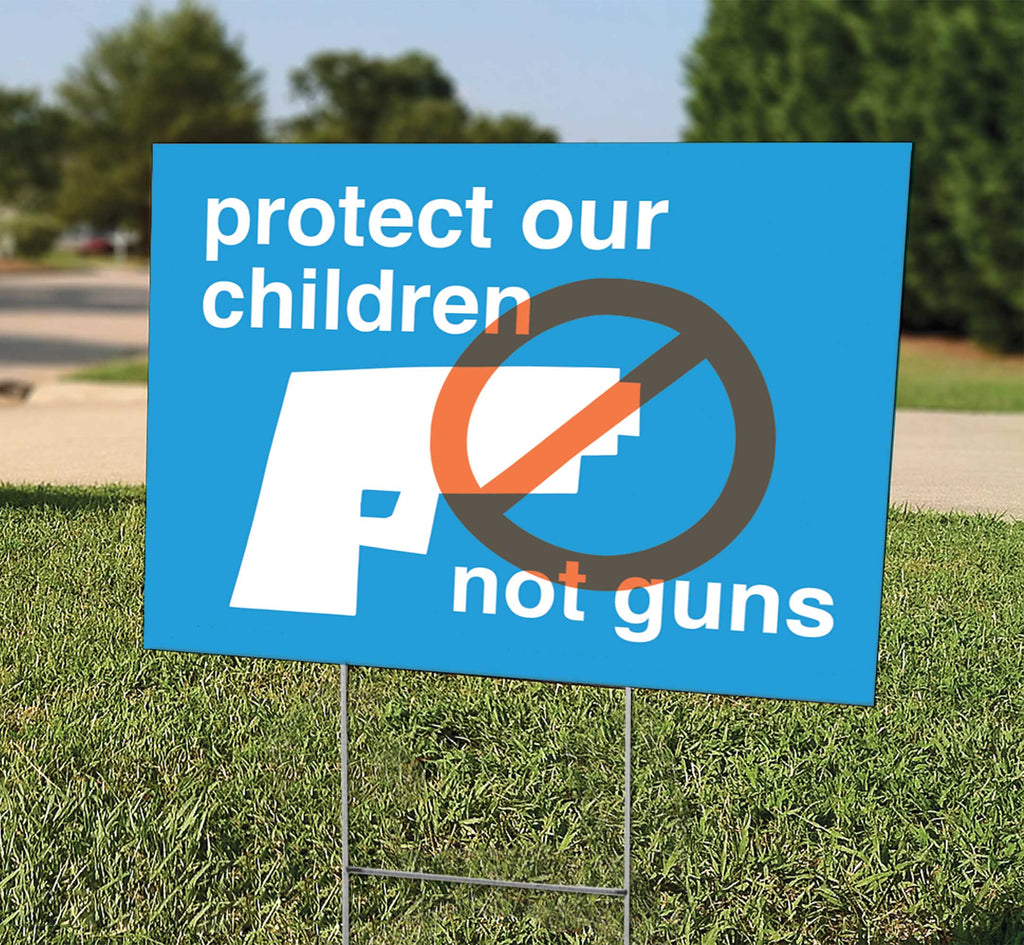 Protect Our Children
$ 35.00
Designed By: Amanda Jane Jones
Note: All profits from this sign will be donated to Moms Demand Action

Show your support by placing Yard Cards in your front lawn, taping them in your windows, or better yet - giving them as a gift!
Lawn Signs

 



Size: 18" (h) x 24"(w)
Includes H-Stake (to stick into the ground)
FREE Shipping to 48 States!
NEED SOME IDEAS?
Check out the cool custom frame photo props from other CrowdSigns customers!