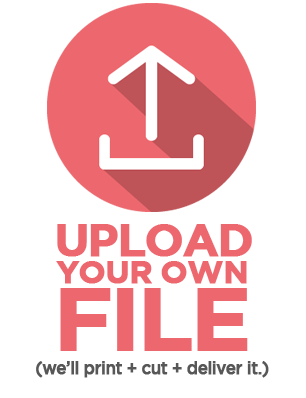 Upload Your Own File
$ 40.00
Upload Your Own File!

Have your own file that you want to print? We can print, cut and deliver it directly to you. Order here!
HERE ARE SOME BLANK TEMPLATES IF YOU NEED THEM!
SMALL (18x24)
|
MEDIUM (24x36)
|
LARGE (36x48)
Some tips:
- You're going to want to use a photo editing software like Adobe Illustrator (recommended).
- You can make the cut-out as tall or short as you want. Just make sure to keep the sides the same width.